Getting to the Institute
We are located in Room 111 of the Boyd Graduate Studies Research Center, the same building that houses the University of Georgia Science Library.
Parking is available in the parking deck of the Georgia Center for Continuing Education, located on Green Street at 1197 S. Lumpkin Street in Athens, Georgia. The institute is located only a few hundred feet northeast of the Georgia Center.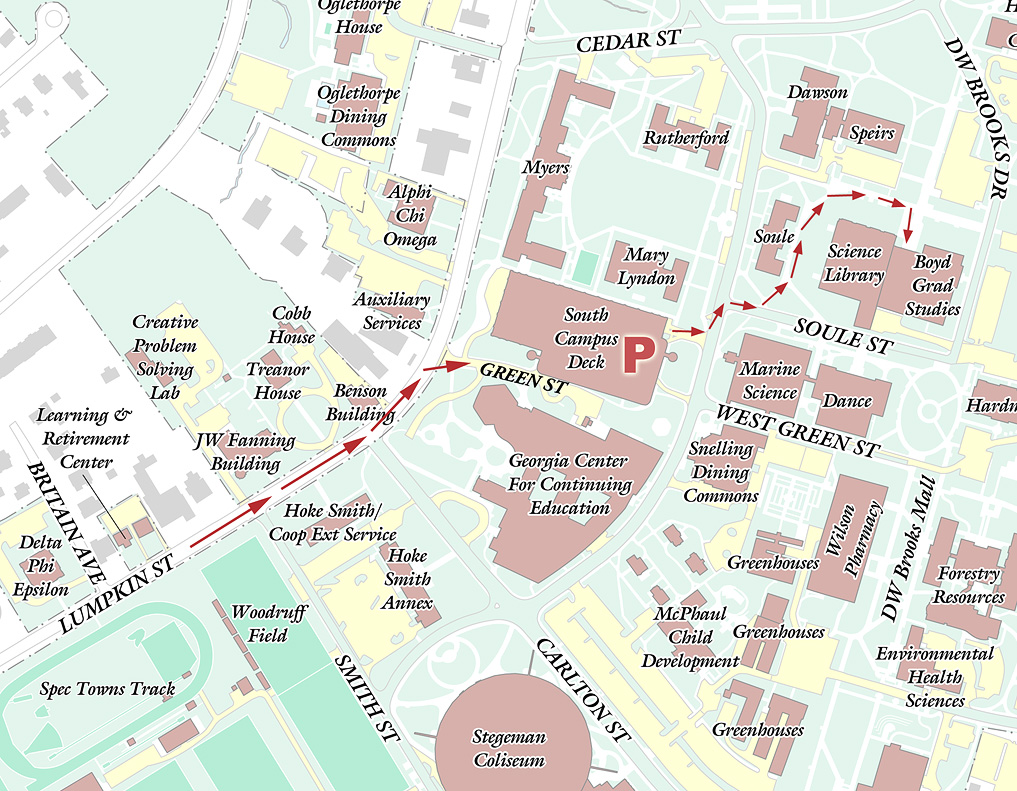 Making a delivery? Click here for directions to our loading dock.
Mailing Addresses
All correspondence with the Institute for Artificial Intelligence should be directed to the following address:
Institute for Artificial Intelligence
University of Georgia
Boyd GSRC, Room 111
Athens, GA 30602-7415
Phone: (706) 542-0358
Fax: (706) 542-8864 
For information regarding the graduate program in IAI, please contact the Graduate Coordinator: 
Dr. Adam Goodie
goodie@uga.edu
706-542-6624
512 Psychology Building, Department of Psychology
For information regarding the undergraduate program in Cognitive Science, please contact: 
Dr. Sarah Wright
sawright@uga.edu
706-583-0530 
101C Peabody Hall
Philosophy Department
For general information or for comments/suggestions regarding the design of this website, please contact: 
Sonya Tino 
shbrooks@uga.edu
706-542-0358
111 Boyd, GSRC, IAI